The twin cities of Rawalpindi and Islamabad lie against the backdrop of Margalla Hills on the Pqtohar plateau. On the basis of archaeological discov- eries, archaeologists believe that a distinct culture flourished on this plateau as far back as 3,000 years.HistoryThe material remains found on the site of the city of Rawalpindi prove the existence of a Buddhist establishment contemporary to Taxila but less celebrated than its neighbour. It appears that the ancient city went into obliv!on as a result of the Hun devastation. The first Muslim inyader, Mahmood of Ghazni (979- 1030 AD), gifted the ruined city to a Gakkhar Chief, Kai Gohar. The town, how- ever, being on invaders' route, coUld not prosper and remained deserted until Jhanda Khan, another Gakkhar Chief, restored it and gave the name of Rawalpindi after the village Rawal in 1493 AD. Rawalpindi remained under the rule of Gakkhars till Muqarrab Khan, the last Gakkhar ruler, was defeated by Sikhs in 1765 AD. Sikhs invited traders from other places to settle here. This brought the city into prominence. Sikhs lost the city to British in 1849 AD. It then became the General Headquarters of British Army and they established a Qantonment south of the old city. In 1879, the Punjab Northern Railway was added to to Rawalpindi but the train service was formally inaugurated on January 01,1886.Over the years, Rawalpindi has retained its traditional flavour. However, some modern residential areas and buildings have come up allover the town since the creation of Pakistan. Pakistan's new capital, Islamabad being the twin city of Rawalpindi, equally shares the same archaeological and historical back- ground.Sir Khawaja died in 1964, aged 70.
He was buried at Suhrawardy Udyan in his hometown of Dhaka.HonoursHe was appointed a Companion of the Order of the Indian Empire (CIE) in 1926, and was knighted in 1934 by the King-Emperor George V, when he was appointed a Knight Commander of the Order of the Indian Empire (KCIE). However, he renounced his knighthood in 1946 due to his belief in independence from Britain. * Ayub National Park formerly known as "topi rakh" (stay hat or remove hat) is located by the old Presidency, and between the Murree Brewery Co. and Grand Trunk (G.T.) Road. It covers an area of about 2,300 acres (930 ha) and has a play area, lake with boating facility, an aquarium, a garden-restaurant and an open air theater. This park hosts 'The Jungle Kingdom' which is particularly popular among young residents of the city.
* Liaquat Bagh formerly known as the "company bagh" (East India Company's Garden), is of great historical interest. The first prime minister of Pakistan, Liaquat Ali Khan, was assassinated here in 1950. Pakistan's Prime Minister Banazir Bhutto was assassinated here on 27 December 2007. She was the youngest elected Prime Minister of the world.
* Rawalpindi Golf Course was completed in 1926 by Rawalpindi Golf Club, one of the oldest golf clubs of Pakistan. The facility was initially developed as a nine-hole course. After several phases of development, it is now a 27-hole course. From the clubhouse, there is a panoramic view of Faisal Mosque, the twin cities of Islamabad and Rawalpindi, and the course itself. Major golf tournaments are regularly held here.s of Pakistan
Engineering Universities in Pakistan
Universities of Engineering, Science and Technology in Pakistan
Following is a list of all major engineering, science and technology universities/colleges in all provinces (Punjab, Khyber Pakhtunkhwa, Sindh, Baluchistan, Islamabad) and Gilgit Baltistan and AJK. A link to official websites of all these universities is also given, so one can follow its link to get more information about university of his choice from any of the following 16 Pakistani Universities.
Singhori is a village near Mandra, Gujar Khan, District Rawalpindi, Pakistan. It is home town of Captain Mohammed Sarwar Shaheed, Nishan-e-Haider. Singhori is a small village and lies on left side of Grand Trunk Road near Baanth Morr, Mandra. Captain Mohammed Sarwar Shaheed (NH) is buried here. People from all walks of life visit the tomb of this brave soldier and pay homage to this Great Son of Potohar. Approach to this village is very easy and poses no threat to the visitors, whatsoeveThe Nazimabad and North Nazimabad suburbs of Karachi and Nazimuddin Road of Dhaka have been named in honour of Sir Khawaja Next
lovely view of fatima jinnah women university rawalpindi campusfatima jinnah women university rawalpindi campus is mainland in rawalpindi women education sector.university are making intelligent and succesful women for our country.it situated heart of rawalpindi city.Photo added by akram on 01/07/201RateSign In to rate (0 ratings) onblur="try {parent.deselectBloggerImageGracefully();} catch(e) href="http://i262.photobucket.com/albums/ii109/traPPed_2008/RawalpindiParkTower1.jpg">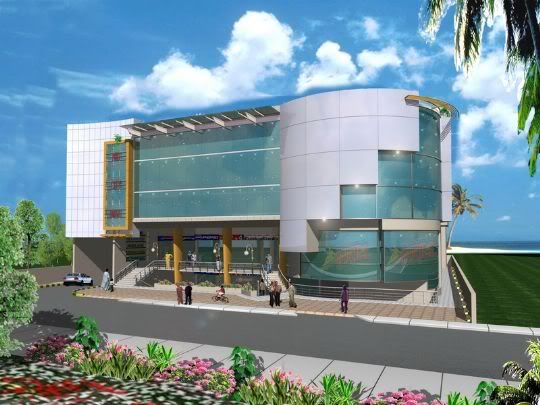 rawapindi jina parq
rawapindi jina parq
rawapindi jina parq
rawapindi jina parq
rawapindi jina parq
rawapindi jina parq
rawapindi jina parq
rawapindi jina parq
rawapindi jina parq
rawapindi jina parq
rawapindi jina parq
rawapindi jina parq
rawapindi jina parq
rawapindi jina parq
rawapindi jina parq
rawapindi jina parq
rawapindi jina parq
rawapindi jina parq
rawapindi jina parq
rawapindi jina parq
rawapindi jina parq
rawapindi jina parq
rawapindi jina parq
rawapindi jina parq