william eggleston los alamos.
Why anyone would ever choose to buy an Apple product at Best Buy over the Apple Store is beyond me. :confused:

no apple stores in the state of south dakota. but we got bb
---
william eggleston los alamos.
Multimedia
Aug 18, 09:19 PM
I purchased Kingston PC2 5300 FB for my Mac Pro from New Egg. They seemed to have the best price and some Mac friendly reviews.

My Pro now starts 10.4.7 in less than 5 seconds!Link To New Egg Mac Pro Kingston Memory? I can't find it. How much money?

Ramseeker.com (http://Ramseeker.com) has a full Mac Pro line up of choices now. Omni OPTIVAL is only $333.99 per 2GB kit including cool blue heatsinks IF YOU USE THIS LINK (http://www.ramseeker.com/scripts/counter.php?http://www.omnitechnologies.biz/cgi-bin/catalog/cp-app.cgi?usr=51F714335&rnd=3227630&rrc=N&affl=B&cip=&act=&aff=&pg=prod&ref=APLMP2X1GB667O&cat=applem).
---
William Eggleston
Hellhammer
Apr 6, 11:26 AM
Hellhammer, can I ask you something about this? There are SB LV and now SB ULV. Both are for laptops and the Macbook Pro 13 has SB LV, right? Or does the Pro has something else? What is the performance difference between an equally clocked ULV and LV?

Thanks!

13" MBP uses SV chips, i.e. standard voltage (35W). Before it used MV (medium voltage, 25W) chips but Sandy Bridge does not offer CPUs like that. LV (25W) and ULV (17W) chips have not been released yet but will be released shortly like the article says.

If the clock speed and other specs are the same, then the performance is the same. ULV and LV chips are only separated by the TDP which causes the ULV to have lower clock speed. Otherwise they are the same chips.
---
photographer william eggleston
Dont Hurt Me
Aug 6, 08:56 AM
1 day away from the all new CUBE!:) If it happens iam buying. missed the first cube. Powermac & mini are nice but we need something inbetween not a all in one. Its time for computers with easily removable drives, upgradeable GPU's and not the size of luggage. My prediction:D The Cube squared.:)
---
American photographer William
So - are you inferring that Windows 2000 or Windows XP never blue screen? Because (if you are) that's a load of crap. I've seen blue screens in both OS's. Granted it's usually tied to hardware only, but it still happens. I've had an external USB drive blue screen in XP every time I turned it on, tried on 3 XP computers. Hardware fault, no doubt. Lately my HP Laptop dvd drive has been causing XP Pro to blue screen every other time I insert a dvd-r. Again - hardware fault.

Otherwise are both OS's stable? Damn straight. But problems do occur and I hope you're not suggesting otherwise. No OS is without its flaws.

Huh? When did I say they never, ever experience any crashes whatsoever? Good god, I have never seen such a collection of mind-bendingly literal-minded people in one thread. Yikes. No idiot would ever say they never ever crash. As was painfully obvious, I was comparing Mac users' perceptions of older Windows OS's to the more recent ones and saying their impressions were inaccurate. I've been dealing with OS X kernel panics and CarbonLib issues all day, but I would never suggest things are as bad as in the OS 8 days when you'd get that little "bomb" at the system would shut down.

It's already happened, just not in as a melodramatic way as you suggest (back to 1GHz? geez). AMD took a small step back, Hz wise when they introduced dual core, though it still advanced their "+" processor ratings I suppose that few noticed the actual clock reduction. Intel took a major step back Hz wise between Netburst and Core 2. The 5000 and 5100 series Xeon CPUs demonstrate this, you can get a Dell precision 690 with 3.73GHz Netburst based chips or the same 690 with 3.0GHz Core2 based chips.

One thing I've noticed is that store ads no longer quote GHz like they used to, but rather processor model numbers. Makes sense: most people will not bother to investigate further, but if they did see the GHz numbers of Pentiums on the same sale ad as those of Core 2's, they might not be so hot on the latter. And please, everyone for the love of god, do not treat me to 5 replies in which you remonstrate me for not getting that the Core 2's are actually faster - I GET IT.
---
William Eggleston
The folks over at Anandtech have dropped engineering samples of the quad core cloverton into a Mac Pro - http://www.anandtech.com/mac/showdoc.aspx?i=2832&p=6

and it worked ... all eight cores were recognised.

The rest of the article was interesting too.
---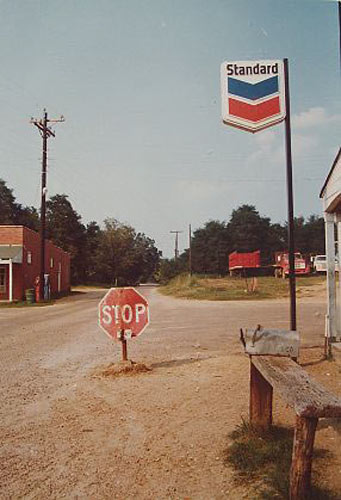 William Eggleston, quot;Untitled
dante@sisna.com
Aug 18, 04:53 AM
Untill the cooling-solution starts to leak fluids, that is ;)?

Not likely to happen.

I have used liquid cooling setups in my PC's that were not nearly as well built as the AC Delco inpired Quad G5 without any problems for more than 5 years running.

Besides, my $99 a year apple care will more than cover this.

There are minimal to no reports of problems with the Quad G5 cooling system. I've run 3 of these for nearly 9 months with no problems.

DJO
---
William Christenberry
myemosoul
Jun 15, 02:54 PM
Went to my Radio Shack and was the only person there looking for an iPhone4, stood there for an hour from 1 to 2pm while the manager and another associate tried a million times to get me a PIN, finally they told me to go home and they would keep trying and give me a call when they got one.
45 minutes later i got a call that they finally got through and i have a PIN, they told me that even if one phone shows up at the store on release day it's mine.
Now i have to sit and wait 9 days to see what happens on release day, not betting on getting one at this point, i even had to sacrifice and order black when i wanted a white one. When white finally does come out i'm going to the Apple store and asking them to swap phones for all this trouble.
This whole process so far has been one big fat WTF!
---
William Eggleston:
HecubusPro
Aug 27, 06:25 PM
I hate to say it, but I think the chances of Apple dropping the merom chips into laptops before September 5th are pretty slim. It's probably more likely that the waiting times are due to back to school rush shortages; Apple has doubled its laptop market share with the Macbook. http://arstechnica.com/journals/apple.ars/2006/7/25/4753

I agree 100%.

In addition, thinksecret reported earlier this month that we might be seeing an updated case for the MBP. http://www.thinksecret.com/news/0606macpro.html While this would be a good thing, because it alludes to Apple maybe addressing the heat issue, it is pretty unlikely that Apple would start shipping a machine to buyers without diclosing that the case looks different.

I've always loved the current look of the aluminum enclosure for the MBP's, so I'm not necessarily looking for a different enclosure, though I wouldn't mind if they did. It's what's inside that counts, right? :p

IMO, I believe the new enclosure will basically add easier access to swappable HDD's like the MB. It doesn't seem appropriate for a lower end model computer to have a feature the professional level model should have. That's why you pay the big $. I think the enclosure will remain the same, but we'll see an update that will allow users to change out their hard drives if they choose.

Apparently, the September 5th date stems from reports that Apple is scheduled to recieved a massive product shipment from Asia. http://www.appleinsider.com/article.php?id=1965 This coincides with other reports of the new Macs being ready "after Labor Day."

Agreed again. I know it's exciting to think that we'll see new macs with merom tomorrow, but I think that's 99% unlikely to happen considering the report stated that Apple will receive "a massive product shipment from Asia" on the 5th of September (remember, remember the 5th of September:cool: ) that still doesn't take into account the time it takes to ship from their warehouses where they received those shipments, to their retail outlets--Apple stores, etc. My guess would be that we'll begin seeing merom MPB's between the 7th to the 22nd in stores and online. Perhaps that's not a bold prediction, but I think it's a safe one. :D

It's pretty safe to say that we will be able to get our Merom Macs at the very latest by the second week of September; thus, we will all be able to capitolize on the ipod deal that runs through the 16th. Personally, I think that the likelyhood of time running out on the nano deal is pretty slim because that sale is likely in response to an imminent refresh in the nano's own product line. http://buyersguide.macrumors.com/

Though I certainly do hope they'll be available in time to take advantage of the free Nano before that deal runs out on the 16th.
---
William Eggleston, from Los
leekohler
Apr 28, 04:43 PM
Obama's too smart. :)

Oh snap! :D
---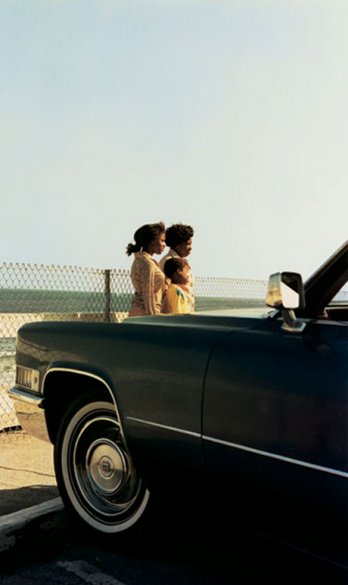 William Eggleston/Los Alamos
Surely the comb-over is enough?

One would think.

http://www.pollsb.com/photos/o/35182-donald_trump_comb_over.jpg
---
william eggleston los alamos.
Popeye206
Apr 25, 02:06 PM
UGH! That didn't take long before the sharks swarmed!

How ridiculous. :rolleyes:
---
William Eggleston at the
I think it's great that some people like the Xoom, but for me it's a nonstarter.
As a developer, 100,000 units is not even worth considering developing for. I know I'm not the only one. I really don't like the walled garden of the Apple App store, but it is where the tablets are at the moment.
---
William Eggleston
That would add already to the money that they get from the purchased music.. Apple will not allow this... at least they shouldnt, and wouldnt Universal be happy as is?

Microsoft started this and it is a good hit into Apple... but Apple has a agreement and will not break that agreement... especially to get rid of the ease of 99 cent standard pricing
---
william eggleston los alamos.
leekohler
Mar 17, 11:00 AM
While I might agree with some of things you said, I do have to take exception to this point. How did Obama sell himself as a "military dove"?

He campaigned on getting out of Iraq, while escalating our campaign in Afghanistan. And promises to close Gitmo had more to do with due process than it did pacifism.

So please 5P, provide some evidence on how Obama sold himself as a "dove".

And please, let's dispense with your ridiculous "both parties are the same line". Is that a pickle in your pocket, or are you just happy to see Newt Gingrich?

Agreed. I'm getting tired of these sensational, histrionic and downright dishonest threads.
---
William Eggleston Trust
portishead
Apr 12, 12:20 AM
- native video support (years behind in this)

I use ProRes for almost everything, so this doesn't bother me.

- viewing upsized or downsized video without degradation

Not applicable to any workflow I've used.

- proper render management

What do you mean?

- removal of "insufficient content" and "cannot split a transition" errors

Never had problems with this.

The major thing, though, is they HAVE to start utilizing multiple cores. It's not and as video gets larger, rendering gets more taxing.

I agree with this 100%, but it doesn't mean FCP doesn't work. Obviously people have different needs with different workflows, so what I need/want is going to be different from what you need/want, and someone else etc.
---
william eggleston los alamos.
John Gruber's take:



Can't say I disagree.

The real Android bait-and-switch is calling the platform "open" to consumers. Sure, there are a few "Google Experience" devices that have not been mutilated by handset makers, but even those often have closed hardware. The way I see it, Google uses this ruse of openness to get geek support. Geeks then advocate their platform, which is a great form of marketing.

The reality is that any Android handset with a locked bootloader or no root access from the factory is just about as closed as any iOS device (or BlackBerry, WebOS, Windows, etc. device). The open vs. closed = Android vs. iOS argument is ridiculous, because it focuses on the part of the platform (underlying source code) that matters the least to almost all users.
---
william eggleston los alamos.
justaregularjoe
Mar 1, 12:01 AM
Yes, I did agree with that post. What is your point?
Heterosexuality is by definition normal (conforming to a standard; usual, typical, or expected). What percentage of the population is homosexual, what percentage is heterosexual?

Humans by default have four fingers and a thumb on each hand. Am I being mean to people with more or fewer fingers? No, just stating a fact.

You know how stupid that argument is? You are comparing physical defects to a different mental state. Physiologically, gay people are not any bit different from straight people. (IE one identical twin gay, one not cases...)

Here is a much closer analog to your view:

"I hate you for liking the color yellow. Your views are sick and your practice of having yellow things in your home is sick and wrong and immoral. A three thousand year old book written by some uneducated shepperds told me that people who like the color yellow are going to burn in Hell because someone hates them."

Do you see just how stupid this whole thing is?
---
william eggleston biography.
You sure as hell can.

SC2 on MBA FTW!
---
If Apple pick a carrier, I hope is not Cingular. But from past situations, that's very likely.
All carriers suck in one way or another. If you are unhappy with one you just switch to another. There is a constant migration from carrier to carrier because of this...

The carriers dont give a crap if you leave them because there is always a group of unhappy consumers who hate the competitor and are ready to move to their service.

This is why it takes forever to cancell a cellular account, they will try as hard as possible to not let you or talk you out of it. Its their only ammunition. My wife and I spent 2 hours on the phone with Sprint last week trying to cancel our extra phone we usually give our nanny. They were giving the most rediculous excuses as to why we shoud keep it when we no longer had any use for it. They wouldnt take no for an answer. It wasnt until we threatend to cancel all three of our accounts that they "graciously" cancelled the account.

This is also why there are such high cancelation fees. apparently people are willing to pay hundreds of dollars to get away from any of the providers...

Bottom line; it doesnt matter what provider it would be, youll be screwed anyway.
---
peeInMyPantz
Jul 28, 12:50 AM
I'm hoping for Merom news at WWDC but Fujitsu announced Merom laptops that will only be available sometime in Q4 I hope the same isn't true for the MBP.

http://www.engadget.com/2006/07/27/fujitsu-to-add-core-2-duo-options-to-lifebook-n6400-series/
at least they made an announcement.

do you think apple will try to release core 2 duo notebooks as soon as possible, before Leopard? so that once Leopard is released, more users have to buy it separately. the longer the wait, chances are there are less users that will switch from their current MBP to the new MBP knowing that Leopard's release date is soon.
---
DeVizardofOZ
Aug 27, 02:46 AM
That's exactly what I wanted to say...there are 10 whiners in this MR board that make a lot of noise, compared to 1,000,000 out there that don't...so we always have the impression that Apple is faltering, which is totally nonsense.

What matter are the independent reports and the statistical data that show, continuously, how Apple leads the pack in terms of support, reliability and MTBF; the rest is anecdotal evidence.

It's not only about industrial quality, which often depends on outsourced companies, overseas workers and contractual enforcement. It's also about giving the support a customer needs...and Apple is second to none in that.

You are talking crap. It is only about industrial quality. Nothing else.
There are simply too many individual issues with the new MB and MBP here, and I do not want to repeat them. Mostly hardware, but some are related to using OSX and MSOS. You can read, so do that.

APPLE has been 'second to none' in the eyes of APPLE users, compared to who? I think MAC OS is fantastic, but it does not mean, that all those who switch now to APPLE have to accept hardware lemons to get this OS... Absolutely no excuse for over 25% crap products delivered to the customers...

Everybody knows that APPLE could have had a 40+ market share, but decided not to license out. We all would be happier now, but JOBS decided against that years back. So now we are talking about a less than 5% market share... JUst do your math: If they had a 40% share WW, we would hear millions screaming about their lemons...

It seems there's too much luck involved when buying an APPLE product right now.
When they finally get their QC act together I will gladly buy their product.

Cheers, and no hard feelings.
---
macaddiict
Apr 25, 01:38 PM
money grubbers

I agree, Apple is pretty ridiculous at times.

That must be who you meant, since you clearly haven't had time to read the lawsuit yet.

Or do you think all lawsuits are 'money grubbers'?
---
Mac Pros will need 64bit Leopard to achieve their full multi-core potential.
You care to define "their full multi-core potential"?
---