Barcode Label Design Software
KnightWRX
Apr 20, 01:39 PM
The trade dress claims do not list specific models.

Which tells me somebody botched it. Does it impact damage claims if Samsung decides to present one model that doesn't bear any ressemblance to the iPhone like the ones depicted above ?

Or can Apple amend to add specifity to the claim ?

Or is it moot in the eyes of the court and would only apply when calculating damages if a decision is done in favor of Apple ?
---
Barcode Label Design Software
8CoreWhore
Apr 25, 04:09 PM
GOOD!!

If Apple is not doing it, then they'll have to explain what is going on.

How rude and arrogant for them to not come clean and just address the questions head-on.

They owe us an explanation. We have a right to know what the device do and do not do.
---
arcode label design. arcode
Lesser Evets
Apr 6, 03:45 PM
Should be called XOOSH: the sound of a toilet flushing.
---
arcode label design. powerful
Would be grand if all this hype was for iMovie. :)

Apple needs to distinctly separate Final Cut Pro from consumer apps.

Personally as a Pro-sumer, I'd like to see iMovie align with the iPad version (use the timeline!) and sync to that. I'd like Final Cut Express as an option to do more advanced editing with my iMovie library - just choose which app I want. But these don't belong with NAB announcements :)
---
ar code and label design
You are right. However, you try to tell consumers "Well we are moving to 2.4Ghz chips" after you just had 2.66Ghz and 3.0Ghz chips. It isnt going to work.

If today, Dell decided to move there whole line back to 1Ghz processors, nobody would buy. Unfortunetly the Ghz myth is a strong as its ever been. Taking a step backward is not an option.

It's already happened, just not in as a melodramatic way as you suggest (back to 1GHz? geez). AMD took a small step back, Hz wise when they introduced dual core, though it still advanced their "+" processor ratings I suppose that few noticed the actual clock reduction. Intel took a major step back Hz wise between Netburst and Core 2. The 5000 and 5100 series Xeon CPUs demonstrate this, you can get a Dell precision 690 with 3.73GHz Netburst based chips or the same 690 with 3.0GHz Core2 based chips.

So I don't think that a quad core Xeon running at 2.66GHz is going to be hurt too much in comparison to a dual core 3.0GHz, it's still a much more powerful processor.

Didn't you get the memo, PowerPC is dead. WTF does that have to do with anything? Do you just have this Pavlovian response to the word "Hyperthreading"?

PPC isn't dead, it's just not in new desktops anymore. IBM is making them (or at least co-designed them) for all the next generation game consoles and a lot of huge supercomputers.
---
arcode label design.
One more day and we'll know... Seriously, this better be one hell of an update.
---
arcode label design.
I ordered my 15" MBP yesterday and they are telling me it will ship next Tuesday. I sure hope that when the package arrives the MBP will have no stinking Merom, no more than 512 MB RAM, no better than an 80 Gb/5400 rpm HDD, and -- please God -- no magnetic latch! Oh - and one more thing: Apple better not send me a refund if they lower the price before the package hits my doorstep. :mad:
---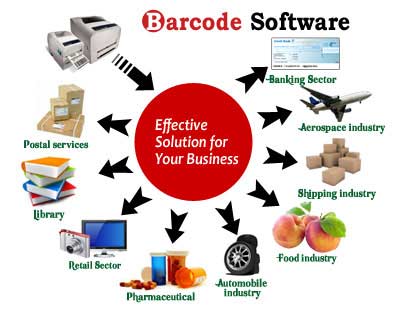 Barcode Labels Tool, Card
Bill McEnaney
Apr 29, 09:40 AM
Yes, the same people who noticed that there was something "fishy" about Obama's short form birth certificate.
For me, the birth certificate issue is a dead issue.
---
arcode label design.
Yeah, with problems like that they are destined to fail. :rolleyes:

I've been a loyal Mac user for 21 years. I marvel at the fact that my 64GB iPad 2 on order for less than a grand has orders of magnitude greater power and capacity as a long retired Quadra 900 for which I paid in excess of $20K years ago.

I certainly hope Apple corrects the light leak defect for all their backorders. As the link points out, since units are constrained, it is very difficult to provide replacements. As others have done, I will be forced to return mine if the issue remains in April.

A high percentage of defects (number so far not revealed), could hurt Apple's reputation for quality products as other manufacturers have seen (Toyota, J&J). I am rooting for Apple but the competition is looking nice too.
---
Pay for Barcode Label Design: BarcodePro Label Printing Software. File Data:
Eraserhead
Mar 1, 04:27 PM
Fascinating as this insight into a mediaeval mind is, please do remember to use the multi-quote.
http://images.macrumors.com/vb/images/buttons/multiquote_off.gif

Well it certainly isn't the Renaissance mind, as Leonardo and Michelangelo were pretty clearly raving homosexuals.
---
arcode label design. creative
debacle? The debacle that's sucking 51% of the profit in the entire smartphone industry? http://tech.fortune.cnn.com/2011/01/31/apple-is-still-sucking-most-of-the-profit-out-of-the-mobile-phone-business/

Market share isn't everything.

B

Finally someone who gets it ....

Some smart-phone OS providers pay companies to put their OS on the devices (not good for profit) and others gain a big market share without making any money.

But at the end - those are all companies that need to make money. And who wins at the end of the day: Whoever makes most money. Market share might be good for some sort of reputation and bragging rights - but if it doesn't bring any money into the bank it is good for nothing. Those are not charities - those are busnisses that have to face at the end of the day the share holders.

So it also doesn't matter if Xoom sells only 100.000 Units and Apple sells many millions. The Xoom would still be a win if it would bring more money home (but this is where the true fail of the Xoom is)
---
BARCODE LABEL
Nike+iPod must be an even more serious privacy violation. After all, it knows how fast I'm going and my calories burned. And it sends the data to nikeplus.com! :eek:

Yeah, both iPhone/iPod and Nike+iPod store the information only on my device and sync it only to my other devices, sending it elsewhere only if I want. But if I can make money by suing about it then I'll ignore those inconvenient facts!
---
Bar Code Label Design and
lorductape
Nov 28, 06:27 PM
it's as I feared would happen after microsoft was stupid with the zune marketplace. but honestly, who didn't see this coming?


death to microsoft. this just adds another reason.

basically, this is something that microsoft probably did on purpose. It set a precident in the recording industry that companies will be required to match in order to get recording deals. its only $1 in the zunes case, but that's a significant amount when you think of the iPod's popularity. now it will be expected that EVERY online music store will do this.

it would just go to the company.


exactly! who does universal think they are???

what does microsoft think they were doing???
---
Barcode Labels
BanjoBanker
Aug 25, 08:24 PM
I don't have one of the Intel Macs (yet) but I have had excellent service from Apple Care whenever I have called. My wife's 14" iBook had the logic board replaced, 4 working days, and I sent my daughter's iPod mini in and it was repaired in no time ( I ordered her mini the day the became available-some teething issues I guess.) I had an AirPort Express replaced with no questions asked recently. I have never had a problem with Apple Care support, I don't expect to have my calls answered one the first ring when I call, that would be silly. These days being on hold for 10 minutes is one of those things. I agree with the other posters who said that the complaints get all the press. I try to always comment to management when I receive excellent service because compliments are rare these days, but complaints are common. Like the affulent med student in earlier post, I too am a switcher and I do NOT regret it for one second. I would not go back to my IBM Thinkpad if you paid me to.
---
This professional label design
mobilehavoc
Apr 6, 03:32 PM
Congrats, you will be able to play with the handful of apps designed for it.
;)

You're absolutely right. Better than the junk in the app store. At the end of the day there aren't that many QUALITY apps on ipad either. I know because I have one.
---
Design barcodes using standard
deputy_doofy
Mar 31, 02:58 PM
What do you mean "if"? (http://www.engadget.com/2007/11/12/a-visual-tour-of-androids-ui/)

Thank you. I was trying to find that. :)
---
You can design your arcodes
Al Coholic
Apr 10, 02:51 AM
If FCP has gotten a complete makeover I'd be interested. As it stands now it's looking very dated and resembles a bloated version of Premiere.
---
This professional label design
revelated
Apr 27, 08:40 AM
And once again people give Apple a pass for something that is clearly an issue.

You mean to tell me that Apple, a company that seems to release fairly solid software, "neglected" to test that when disabling an option called LOCATION SERVICES, that it actually disabled location checking properly? Are some of you really so Jobsian?

Call a spade a spade. There's no possible chance this was a mistake. They got caught. They should not be given a pass over it. If a user opts to disable Location Services, they were working under the false impression that their location was no longer being tracked. Seems mighty shifty to me. Doesn't matter how much data might have been user-identifiable. This sounds like something Google would do, not Apple.
---
arcode label design.
heh... they give MS so much crap for photocopying, but if anything, this is more or less taking a page out of MS's book with System Restore. Granted, it looks like it will be better, but still, MS had this kind of thing first.

Not trolling, just pointing it out :)

This is in line with their other "innovations":

Spaces? Wow. A blatant Desktop Manager (http://desktopmanager.berlios.de/) rip-off, and Linux supports virtual desktops since 20 years.

Multiuser support for iCal? I'm sure Microsoft will copy that immediately.. oh, wait... Outlook supports that since years.

Time Machine? This feature is overly complicated.. nothing but a fancy undo option. Lots of eye candy.
---
sorry, posted in the wrong forum...
---
brsboarder
Apr 11, 06:35 PM
Apple is already starting to fall behind in the cell phone market, the iphone 4 has the best gui, but not the best specs...waiting till Christmas will only push them farther behind
---
gregorsamsa
Aug 26, 07:17 AM
in my experience, their support has always sucked..even from day 1 with my first PowerMac G5 back in 2004.

Let's see...

PowerMac G5 arrived with a defective superdrive, miscalibrated fans. The genius 'couldn't hear the fans', and accidentally put the repair in someone else's name, so when I tried to pick it up, I had to haggle to get it. Oh, and when I did finally get it, the superdrive was still broken. Super...

Cinema Display arrived with 7 dead pixels...I know this is a touchy issue, but the problem with their support regarding it was that none of them knew the actual number to replace it at. The phone people told me 5, the store (after the 45 minute drive there) told me 15, and another rep (who finally replaced it) told me 3.

iMac G5 had a defective power supply on arrival--would shut off randomly, some times not turning on. They refused to acknowledge this the first time we were there...the second time we were there...third time...fourth time they gave in--by saying "we'll keep it overnight." They still.."couldn't find a problem." When they gave it back, it worked for..two weeks, then the fans started being wonky. They couldn't hear that the first or second visit, on the third visit they took it overnight, "couldn't hear any audible issue", but it shutdown on them. I guess taking our word for it, they replaced the fan assembly, logic board, and power supply. Worked for a month, now it still shuts down.

MacBook Pro had the defective battery (random shutdowns), now fixed. Also, I had the screen buzz (now fixed), CPU A Whine (now fixed). They basically fixed all the issues in this machine, but were four days over their expected return time.

I'm not saying their support is totally crap, but they're certainly not consistent in performance, technical knowledge, friendliness, or even coverage. I was talking to a friend about "what I'd do if I were Steve Jobs," and the first thing we agreed on was to fire the entire AppleCare department, and all the genius', because they all seem to suck.

But hey, my iBook G4 and MacBook are fine...

You, & some others here, have obviously had more than your fair share of bad luck with Apple. Customers paying good money rightly expect to receive faultless products every time. When they don't, it's understandable they're peeved off. In this respect, Apple must do better.

Many others, however, swear by Apple's general reliability & quality of products. (My iBook, bought only last October, is used at least a few hours almost daily. So far, no problems whatsoever!). Fact is, statistics consistently prove Apple still to be one of the best computer manufacturers when it comes to longevity of their products.

PS. I'm not an Apple fanboy. My next computer (a 15.4" laptop) may not even be another Apple. But I'm 100% sure I will buy another Apple computer in future, not least because of the general high quality I know I can expect from Apple compared to many PC manufacturers, & a wonderful OS to boot! - But, then again, if Apple's QC was to deteriorate significantly, & get a consistently growing number of customer complaints...
---
I think Logic can only use two cores/processors with a cludge to use the other two on a quad (by pretending it's a remote machine). Someone told me this though so I'm not 100% on that.

This is true. Logic will use up to about half the available processing power. Using the kludge (which is pretty simple but has some limitations) you can get close to all of it. Which allows for a ton more power than any of the dual G5s.

Still, apple needs to update Logic ASAP to use the full power without a hack. I can't believe it's taken them this long, they BETTER make the fix for all quad machines and not just intel boxes.

I hate to burst everyone's bubble, but Kentsfield will not be appearing in any of the Pro machines for some time.

Apple will be using them exclusively in the Xserves, at for the most part of 2007. This will finally give Apple another way to distinguish their server line from their pro line.

I don't buy that. Apple needs a workstation machine with the fastest available chips. PC's will use them in workstations, it would make no sense to cripple the top of the line desktop machine! Servers are distinguished from the pro line because they have a completely different form factor and feature set, no need to add artificial distincions.

Neither Apple or Dell operate in bubbles. They both realize that these chips belong in real servers and also requires an OS that can support such chips.

You don't think ANY pc makers will ship workstations with kentsfield? Why not? This is a chip that would be perfect for a workstation, you think nobody will take the opportunity to use it? The chips are fast as hell, what makes you think they only belong in servers? Are there features that can only be taken advantage of in a server and not in a workstation?
---
dscuber9000
Mar 22, 10:52 PM
Oh yeah... and here's a fun little nugget for those who like to tout Obama's coalition:

Do you think the scale of our intervention is anywhere close to the scale of our intervention in Iraq? We don't even have any troops in Libya! We barely even need a coalition at all! I'm sorry that you're still sore about how the war in Iraq went, but trying to compare this to it is just stupid. Just stupid.
---