20 dollar bill secrets.
bigmc6000
Aug 12, 12:11 AM
Is Europe not a way bigger mobile phone market than the US anyway. I don't see why any technology company would alienate a huge sector of its market in this way. It will definitely be released in Europe too.

It will not be a flip phone, or a slide phone or any of those stupid ass gimmicky phones you use over there. It will be just a nano derivative I would say. It will be GSM, it will be quad band.

Signed,

Stevie J ;)

Well if it's only going to be GSM, not a flip or slide phone you might as well not even release it in the US. Just ask Cingular how amazing the Slvr has done.

Another thing you are assuming is that Apple considers Europe a major player of it's market. It's a chunk that's for sure but how many TV shows does Europe have on their iTunes?

If it's a candy-bar phone I won't buy it. If I have to sacrifice coverage in the US just so I can use it on the very very very rare occasion I head to Europe (along with changing my plan to allow for overseas calls) I won't buy it either. I really think it'd be a bad idea to do all of that. But than again they did make the newton...
---
20 dollar bill secrets. dollar
freebooter
Nov 28, 09:39 PM
Just greed, plain and simple.
---
15 Forgotten Secrets That Will
dscuber9000
Mar 22, 10:52 PM
Oh yeah... and here's a fun little nugget for those who like to tout Obama's coalition:

Do you think the scale of our intervention is anywhere close to the scale of our intervention in Iraq? We don't even have any troops in Libya! We barely even need a coalition at all! I'm sorry that you're still sore about how the war in Iraq went, but trying to compare this to it is just stupid. Just stupid.
---
20 dollar bill secrets.
Amazing Iceman
Mar 31, 05:27 PM
Really? :confused:

I always perceived it as everyone against Apple. Just read the comments on any tech site anytime Apple launches a new product. "This has fail written all over it".... "only iSheep will buy this crap"...... blah, blah, blah.

The amount of people who never bought an Apple product, but will still log-on to blast away at anything Apple is really quite amusing. ;)

Yeah. Some people don't realize that the final words are reflected in the Financial Reports, Quarterly Earnings, etc.

Regardless of what surveys may reveal, the final word is in the $$$ it keeps generating.

Being this the case, I want to be a total failure, just like Apple. They are failing so hard, their earnings are out of control... Too much money for them to handle. What a failure! :D
---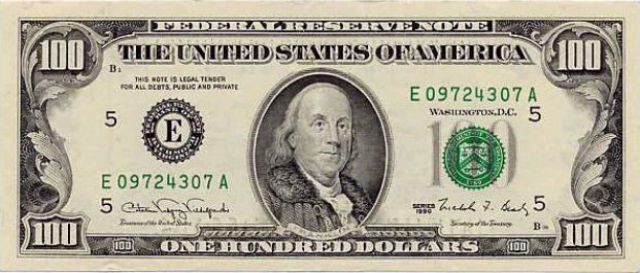 1 dollar bill.
Looks like we'll be waiting in line in the cold instead of the heat. Can't really complain...
---
secrets of dollar bill.
KnightWRX
Mar 23, 06:11 AM
Well, you only need to look at what happened with the gameboy to see that competition is good.

After seeing off the game gear and lynx, the gameboy stagnated for almost a decade. How long did it take before there was a colour version? Years, yet we've seen some great revisions since the PSP was announced.

Internet Explorer 6. Case closed on "competition is good". Seriously, that anyone would doubt it at this point is baffling.
---
dollar bill secrets.
The hypocrisy coming from the left in the media on this issue is palpable...

I was stewing about this, and went to the Google News page, more "liberal" sites like the Huffington Post or MSNBC, my local paper, FoxNews and in every case, there were stories that were either critical or were about the criticism or the reasons for the criticism of the Libya action. (Stories about Senator XYZ saying coalition has issues vs. a story about the issues with the coaltion). So, it's pretty obvious that the mainstream media are covering this story, and reporting both the white house story and providing analysis and criticism.

I'm confused by what you think is so hypocritical or who you think is being such.

Are you talking about hipocracy from "the left in the media" or the left?" Do you expect every story to be critical of President Obama and Libya? Do you think every story that came out during the GWB administration was critical of Afghanistan or Iraq? Especially in the first days? Do you think every story from certain media outlets is liberal? I mean, is a story automatically liberal because it comes from NPR, or say, MSNBC or Huffington Post? Someone critiqued your using Fox News as a source, but what you quoted was mainly just facts. I think Fox News often inserts more of their spin into stories than their competitors (and as a result, their news reporting often appears tainted or is assumed tainted), and they are always supportive of the GOP, but that doesn't mean that I think the facts they report are any less fact. Is critique of the President from MSNBC any less critique because its coming from MSNBC? Are you suspicious of their criticism? Do you think they are using kid gloves? Would you expect a hypothetical neutral news site (if it exists) to be more critical? Would it be as critical and partisan as Fox News?

On the other hand, are you talking about hipocracy by those on the left, in the media? I mean, you quoted the President and what he said. If so, it really hasn't got anything to do with the media, right? Also, doesn't it seem like President Obama got pushed into this conflict? There were allies and some organizations clamoring for involvement, unlike prior to Iraq. The President was making statements that indicated reluctance to get involved. The military was saying it would not be simple, would involve real attacks, and it may be too late. But, there was pushing by our allies, human rights groups, etc... Plus, aren't we on the hook to have our allies backs? I mean, isn't the US on the hook to pay back a lot of favors to the Iraq/Afghanistan coalitions?

Unlike Iraq where the President was actively trying to sell the public on a conflict he, and a small group of insiders, wanted. Using evidence that was weak at best, and we now know was false. This salesmanship initially received pretty positive reporting, which only turned really sour as the evidence of betrayal and lies started coming out.
---
100 dollar bill
Bring on the 13.3 inch MacBook Pro.
---
20 dollar bill secrets.
Another potential problem...

How many iPhone 4s is Radio Shack going to
have in stock on first day of sale?

It's not like they are the Apple or AT&T store.

If I could be assured of a phone on day one
from Radio Shack the deal would be a pretty
good one.
---
a ten dollar bill staring
To be honest i dont really care anymore. As it is, im leaning away from Apple portables and moving to their desktops. Maybe just maybe if the 15" MBP sports a 16x DL superdrive, Magnetic latch Firewire 800 and maybe an extra USB port i may consider. But to be honest the MacPro is looking like a better candidate for me. My PB is fine my mobile computing needs, its time for a powerful workhorse thats more stable and reliable, namely, the MacPro
---
20 dollar bill secrets.
Hellhammer
Dec 5, 03:30 AM
hahe same here.. though i was close on the first alfa and rally challenge but the ferrari one: 1st corner you are first place and then you can just finish the race 'safe' but the lambo one... what a PITA .. it even spined out on me in a fast corner just because i went off the throttle slightly
i already took a mental note to avoid _that_ lambo for the challenge

Come on, Lambos are the best! :p It just requires some learning and tuning of the breaks. Love my 841hp Murcielago ;)
---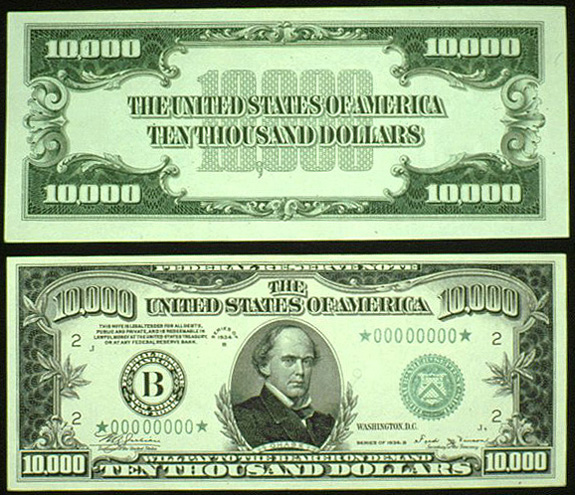 I need to make $20k quickly,
Multimedia
Sep 13, 01:21 PM
A bit pointless given that no software utilises the extra cores yet. But nice to know, I guess.No software such as, Cinema 4D, Motion, Aperture, Final Cut Pro etcNo software such as Toast 7.1, Handbrake UB. More to the point is not how many cores an application can use but rather how many things you can get done at once. :rolleyes:From my usage of FCP, Compressor, Aperture and DVDSP, they work very well with the MacPro but I haven't seen them approach usage of even 3 full cores.

Ability to multistask is great but I would not say that any one of the above is using all cores the way we want them to. I would contend that this is coming and pointed out in another thread that some of the FCP benchmarks on Apple's MacPro performance page are footnoted that the figures given were using Beta version of FCP.I think in the next few months the full FCS and Logic will get an update to address this.
---
20 dollar bill secrets.
no, the question is: "Is this evil?" when google starts rejecting Facebook Android phones, or android versions using Bing and not Google...

thats the question.

I don't think it is evil. It is crazy for people to pretend like Google makes Android to be benevolent and help the world. They have financial motives, and they have to protect their interests. Removing Google as search is probably going to be a huge no-no. It is kind of dumb that anyone has even tried to do that... That is part of the problem. Some of the carriers/manufacturers are stupid.

They have disrespected what Google has done for them and forced Google to clamp down. When someone gives you something for free and does a lot of work for you, you can at least respect their position and understand when you do things that might be stepping on their toes.

That is the real problem with the android commodity market though. It is not google, it is all the second rate manufacturers who sucked at making smartphones before Apple and Google, and continue to do dumb things to this day.

You mix a more general usage based OS with a hardware marketplace filled with knuckleheads, and you end up with the mess that is the Android hardware market and ecosystem.
---
20 dollar bill secrets. 20 dollar bill secrets. 20 dollar bill secrets.
Yeah, good luck to Android tablets without carrier BOGO deals, Apple carrier exclusivity, and greater retail distribution than Apple. None of these factors apply in the tablet market.


That's why Apple lost around 30% marketshare in less than two months when the Galaxy tab was released? You know: That's the tablet that runs an outdated phone OS and not even a tablet OS...
---
20 dollar bill secrets.
As an Apple fanboy, I'm disappointed to post this, but Android will continue to win despite the huge fragmentation problem.

Unlike Windoze based computers, cell phone users expect to replace their phones minimally every two years. So for the most part these users just don't care whether the manufacturers bother to upgrade the OS or whether the few apps they've found need to be repurchased.

When they go shopping and see a brand new Android phone running a better OS with more apps than they had before, they will simply buy it. Especially since there will continue to be two for one offers and lots of competition.

Like Apple computers, iPhones will be superbly engineered, but that hasn't mattered in the computer arena and it won't matter in the cell phone arena.

BTW, I expect Apple to eventually command 20% of the world's computer, cell phone, and tablet market with 50% (or more) of the profits, so it's not like Apple won't be successful. It's like combining all of the luxury cars together under one manufacturer.


I disagree because Smartphones have become essentially computers for people, and people much more than ever want to maintain their existence when they upgrade or move on. With the iPhone this is simply easy to just get a new model of iphone and continue on. Crossing from one manufacturer of android to another with a new OS and everything else, I can't believe it is anywhere near as seamless or effortless.

I think mostly what we are seeing in the marketplace now is the android is for people who can't afford an iPhone. Other people mentioned the two for one deals and other things. It is just a marketplace where android based phones are more affordable and accessible to people who don't have as much to spend on a smartphone.

The whole android handset is crazy. Manufacturers make up new models every 3 weeks, Google renames each version of the Android operating system with some silly name... There is no cohesion or continuity in that at all. I think consumers look more for that than ever.

Android has barely been out long enough for most of the normal consumers to be on an upgrade path already and to have to cycle into a new device. Time will tell.

I think people will see a new android handset (although aqain it is confusing with 25 different makers), and expect to be able to just take it home and upgrade it.. But is that how it happens? Because it is like 2 clicks for an iPhone.
---
5 dollar bill secrets.
But he then said after how well it would work on the phone, they put the tablet project on the shelf and focused on the phone as it was more important. Which means it was a tablet and no just a touch screen device in the beginning.

Sure, it could've been a full tablet. It just didn't have iOS, is my point.

People misremember a lot. You know how it goes: a story always gets better as time goes by :)

For example, in the later tablet version we are told that seeing kinetic scrolling on the demo made him want for Apple to build a touch phone:

"I had this idea about having a glass display, a multitouch display you could type on with your fingers. I asked our folks: could we come up with a multitouch display that we could type on? And six months later, they came back with this prototype display. And I gave it to one of our really brilliant UI guys and he called me back a few weeks later and had intertial scrolling working and I thought, 'my God, we can build a phone with this!' So we put the tablet on the shelf… and we went to work on the iPhone."

Yet, years before in one of the first iPhone articles in we were told that kinetic scrolling came later on:

"At one point, Mr. Jobs got a call from one of the iPhone engineers with an idea: Why not allow iPhone users to navigate through both song collections and contacts stored on the device by simply flicking their fingers up and down across the surface of the touch-screen? The engineer gave Mr. Jobs a demonstration of the technology, and the Apple chief executive signed off on it immediately, according to a person familiar with the process."

I'd love one day for a definitive history to come out, so we can know the full timing, and also credit those unsung engineers who actually invented it all.
---
20 dollar bill secrets.
Not again..

NAB is for broadcast professionals - its doubtful there will be computer releases here.

I've been to NAB and your statement could not be further from the truth. The FCPUG super meet is the perfect event to launch FCP. It's the largest global gathering of FCP power users.
---
20 dollar bill secrets.
What I don't understand is even if Apple is tracking us, why did Steve Jobs simply lie about the claims, thats whats fishy about all this..

he didn't lie, Apple isn't tracking people, because the information doesn't get sent to Apple so his response was correct and truthful.
---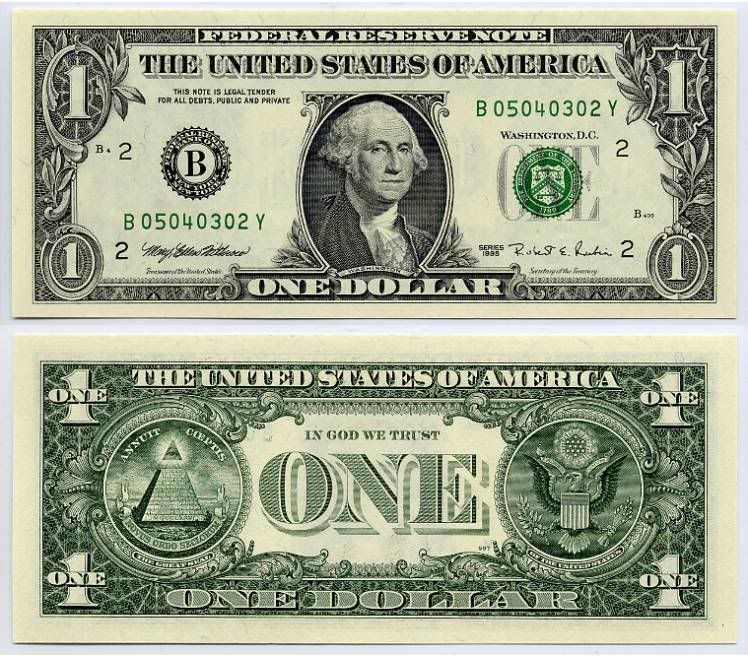 20 dollar bill secrets.
See now that is something I never understood, how the cell service can be so poor in a place like NYC, yet I was making calls on my CDMA phone in the middle of Wyoming this summer. In fact, there are few places in very unpopulated midwest and west that you can't get a decent signal at least with a CDMA phone. People that come here with GSM are out of luck anywhere except metro areas.
New York has more of something than Wyoming, which is buildings. These buildings make it more difficult for signal to get to people, I think. For whatever reasons CDMA seems to work much better here than GSM.
---
They do:D Speced out 17'' MBP.

Youre totally right though, their notebook displays have been taking backseat to the iOS train. Hell, the iPad3 is gonna have a 2048x1536 display for heavens sake...and they couldnt even give the refreshed 13'' MBP the same res as the months old 13'' MBA. FAIL.

I bet you that you'll never see a iPad with screen resolution like 2048x1536, it's a ****ing nightmare to iOS developers. You don't understand that it's ****ing crazy, iOS interface like MacOS X interface is not scalable. Apple have to change the whole GUI before making this step forward. You know why there is much smaller apps for Android OS that for iOS? Because Adnroid devices have tons of screen resolutions and every ****ing vendor think that this is better but they kill platform with tons of resolutions, it's hard for developers to make apps compatible with all resolutions, again GUI problem.
---
Do you think the "core 3" will also have the same pin structure as the 2's?

Future revisions of the Core 2 will use a new socket allowing for faster FSB speeds, etc. (so the answer is likely no).
---
iMrNiceGuy0023
Jun 15, 10:34 AM
are you able to reserve more than one phone on a family plan??
---
Bill McEnaney
Apr 27, 01:51 PM
It's neither moral nor virtuous to be against the rights of your fellow citizens. Just sayin'
What rights: civil ones, human ones, merely legal ones, or moral ones? As I've already said, moral liberty consists of the ability to adopt the means to do the good.[/quote]

One has to wonder why conservatives get so wrapped up in social issues when there are so many other things on the plate. Things like abortion and gays will never go away. It's just as stupid to obsess over them as it is to obsess over Obama's birth certificate. Let's fix the economy and put people back to work. Those are the real problems. Anything else is a distraction.
I'm not obsessing about anything. Maybe abortion and gay rights will never go away. But does that mean I should stop fighting, say, abortion? Think about it, liberals. Each time a doctor aborts a baby, the government forfeits the tax revenue it would have collected from the baby if he survived, grew up, and worked. The U.S. population is aging, and too few babies are being born to maintain the country's population. Whether liberals like it or not, the government me need to shrink when there are too few taxpayers to give it the revenue it demands.

Put nursing home patients on social programs when their families or their friends take care of them instead. As nursing home populations grow, so do tax rates. As tax rates go up, more people lose their low-paying jobs and discover that welfare gives them more money than they earned at their low-paying jobs. As more and more get welfare, taxes go up and up.

Sure, we need to repair the economy. That's partly why we need major tax-cuts and major spending-cuts. The $38 billion is insignificant, especially when government spending offsets it.

Tolerance isn't either approval or indifference. To tolerate something is to endure an evil to prevent a greater evil or to get a great good.
---
coolbreeze
Apr 7, 11:35 PM
You might want to look at Best Buy's pricing again.

All iPads, iPods and Macs are sold $.99 (at minimum) above Apple.

Time Capsule 1TB $334.99 at Best Buy, $299.00 at Apple
2TB $499.99, $499.00 at Apple

Airport Extreme - $189.99 at Best Buy $179.00 at Apple
Express, $109.99 at Best Buy, $99.00 at Apple

The small accessories are just as bad. And Apple isn't the only brand they mark over MSRP too. I wouldn't be surprised is Bose products were too.
This.

I went to buy a Time Capsule 1TB from these goons one day and noticed the pricing. I pulled up Apple.com's pricing of the TC and asked the "mac specialist" WHY they are charging a $34.99 premium over Apple themselves. He instantly said "no problem, we'll price match." I told him I'd buy it now for instant gratification, and then order from Amazon for $285 w/no tax and free Prime shipping.

Then I'd return the overpriced "pricematched" one back to best buy. He said I can't do that.

I did it 48 hrs later.

I hate that place. If they just had the MSRP Apple price on the shelf without me having to catch them trying to make an extra few bucks, I would have bought it and walked out happy.

That stunt pissed me off and I hope they had to resell it as an open box.

I hate Best Buy.
---