june 2011 calendar with
It has been said here before but is worth repeating - How does Moto, HTC and all the others differentiate? Obviously, they can't or if they can, it will cost them and the change will be slight.

If you are a carrier, what do you think of your portfolio now? Why so many Androids - Aren't they all the same now?

Who wins - Android wins because of uniformed updates and backward compatibility with screens, memory and installs of apps.

Who loses - Any of say 2 massive cell-phone countries that have +1B potential handset users. Andy Rubin knows this and is putting the brakes on in order to control the OS.
---
june 2011 calendar with
GermanSuplex
Jun 17, 02:01 PM
Why did Apple/RadioShack even bother? Even the manager told me the whole process was screwed up.

This is what I'm wondering. Why bother if this is how its going to be? I've seen several different outcomes to one situation: People trying to get an iPhone. My name was written on a piece of blank paper (apparantly I was the first one at my store to ask for the iPhone 4). The guy called me back an hour and a half or so later for my address and the make/model of the phone I wanted. I've gotten no further updates, no pin, etc.

*Update:

I just received an email from Radio Shack, an advertisement email with a 10% off coupon. Nothing about the iPhone though.

**Just called the store, and supposedly out of three stores in my area I was the only one who asked for a reservation before they were cut off. My reservation was supposedly successful. The guy said that the outlook is good that I'll get one on launch day, but it isn't definite. We'll see, I guess.
---
june 2011 calendar with
Wirelessly posted (Mozilla/5.0 (iPhone; U; CPU iPhone OS 3_0 like Mac OS X; en-us) AppleWebKit/528.18 (KHTML, like Gecko) Version/4.0 Mobile/7A341 Safari/528.16)

If this is a standard $129 upgrade I don't see anything here worth that price sadly. That is unless somehow my 2009 mac pro will run 2x as fast but I am not keeping my fingers crossed.
---
june 2011 calendar with
Wow, that's success that only a Ballmer could love.

Apple does need some competition. I hope these competitors focus on some of the Apple shortcomings like the religious adherence to the Cocoa Touch UI. Ideally there would be a more hybrid iOS/MacOS functionality in an iPad such that it could morph up to a more desktop like experience when docked. And conversely, it seems like MacBook Air/ Mac OS X Lion is getting a more iOS like feel. There's a middle ground there that Apple needs to get to. I suspect they will. But as with tethering, and allowing re-duplication of core apps by third parties, it will take Apple a while to let go here and allow the iPad to become that perfect combo.

They still seem to ultimately strike this balance better than any other vendor.
---
June 2011 calendar of holidays
Eddyisgreat
Mar 31, 02:29 PM
How could you not see this coming. Even the most active anti-apple android fanboy/cheerleader could see that eventually it wouldn't work. Too many cooks in 'teh' kitchen trying to one up the competition whilst ruining the experience for the user.
---
June 2011 calendar of holidays
Just like nikon pulled their d7000 from best buy? :P

Accept they were pulled for selling them early.

Not that i minded getting it 3 days early :D
---
June 2011 calendar of holidays
I have a few quick questions for anybody that works at Radio Shack:

I plan on going into a Radio Shack store on Tuesday to look into Appraising my iPhone. Do I need the Original Box? I have the Accessories and the books that came with my iPhone, but don't have the box.

Also can I just get an Appraisal without having to agree to it? and
Does my phone have to be resorted to factory setting and my info wiped off if I'm just going in for an Appraisal?

If I decide to go along with the Appraisal and Pre Order an iPhone 4 does the store take my iPhone that day? Or do I keep it until I get the iPhone 4?

I was also wondering if it makes any difference in the appraisal if the phone is a Refurbished or not? My Girlfriends is a Refurbished one.

Sorry for all the questions.

Thanks!!!
---
June 2011 calendar of holidays
http://www.macrumors.com/images/macrumorsthreadlogo.gif (http://www.macrumors.com/2011/04/06/intel-launching-next-generation-macbook-air-processors/)


http://images.macrumors.com/article/2011/02/11/094654-mba.jpg

As reported by Fudzilla (http://www.fudzilla.com/processors/item/22323-new-17w-core-i7-king-brand-is-2657m) and HardMac (http://www.hardmac.com/news/2011/04/06/intel-to-launch-sandy-bridge-chips-that-could-be-found-in-the-new-macbook-air), Intel is about to launch its next generation Sandy Bridge ultra low voltage CPUs suitable for the MacBook Air.

Due to the MacBook Air's thin form factor, it has required the use of particularly low power CPUs from Intel. Apple has stuck with Core 2 Duo processors with a maximum Thermal Design Power (TDP) of 10-17W. Apple is believed to have continued to use this older processor design in order to keep NVIDIA's graphics chips powering their ultracompact notebook. Due to licensing disputes (http://www.macrumors.com/2011/01/10/nvidia-and-intel-settle-nvidia-still-prohibited-from-building-chipsets-for-newest-intel-processors/), NVIDIA was prohibited from building newer chipsets that supported Intel's newest processors.

With the release of Sandy Bridge, Intel upgraded the performance of their integrated graphics chipset. This was good enough (http://www.macrumors.com/2011/02/24/apple-launches-macbook-pros-with-thunderbolt-quad-core-cpus-amd-gpus/) for Apple to offer in their latest 13" MacBook Pros, so we expect it will be good enough for the upcoming MacBook Airs as well. Apple had been previously rumored (http://www.macrumors.com/2011/02/11/macbook-air-sandy-bridge-update-in-june/) to be introducing the "Sandy Bridge" MacBook Airs this June.

HardMac pinpoints the Core i5 2537M (17W) as the possible chip to be used, at least in the 13" model:Meanwhile, the current 11" MacBook air uses an even lower power (10W) processor, but it's not clear how much power savings is offered by removing the need for the NVIDIA graphics chipset, as the Intel solution is integrated within the processor itself.

Article Link: Intel Launching Next Generation MacBook Air Processors (http://www.macrumors.com/2011/04/06/intel-launching-next-generation-macbook-air-processors/)
Actually there is Core i7 2657M at 1.6Ghz 2 Cores with HT (4 threads) with turbo up to 2.4Ghz. TDP 17Watt. Looks better chip for top model 13" MacBook Air. Don't you think so? :)
---
june 2011 calendar with
The dev is dead, too old to program anymore, or has long ago moved on to other companies and hobbies, etc. Maybe the source code depends on the PowerPlant framework, or is on a floppy disk that the dog chewed up. But thousands of Mac users still like using the old application a lot better than any of the new cr*plets.

Maybe you'll volunteer to rewrite a new app as good or better, in every regard, for free?

I'd love it if the people who say "PPC needs to die" and "PPC: the end is nigh" would rewrite every PPC application I use. They'd prove their point and I'd get a nifty application that hasn't been updated in 5-6 years.
---
June 2011 Calendar With
HyperZboy
Apr 27, 09:16 AM
I know of no cell tower or wifi device that works up to 100 miles away.

Ok, nobody jumped on this comment so I'll answer it.

Obviously, the location tracking data is logging locations from within 100 miles of your home location, assuming you might travel 100 miles away.

Oh somebody beat me, nevermind. LOL
---
june 2011 calendar with
NebulaClash
Apr 6, 01:31 PM
Wirelessly posted (Mozilla/5.0 (iPhone; U; CPU iPhone OS 4_3_1 like Mac OS X; en-us) AppleWebKit/533.17.9 (KHTML, like Gecko) Version/5.0.2 Mobile/8G4 Safari/6533.18.5)

Motorola doesn't "get" tablets yet, but the G1 didn't sell well either. Let's look at the market again in two years, I bet it'll look a lot different.

In two years the iPad 4 will be trouncing whatever tablets are trying to top the year-old iPad 3s.
---
june 2011 calendar with
:o well, that looks a real mess.. but I suppose it's a good idea since heated air tends to rise.. :-)
I think placing the PSU at the bottom of the case is good...heavy items near the top of the case may lead to Macs being prone to tipping over. Heat can be vented easy enough...
---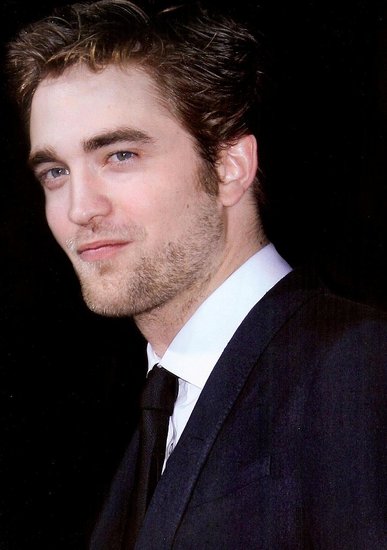 june 2011 calendar with
All these rumors are making it so hard to decide when to get a new computer... my desktop and laptop are both about five years old. Though I don't have an urgent need to get a new ones, something new would surely be nice and useful.

At first I was waiting for a portable with Merom, but now I'm interested in portable with Santa Rosa platform and Merom... and that's not available until March 2007. For desktop I was waiting for Conroe, but it all depends how Apple is gonna use that chip. If they release a minitower (which I'm hoping for), I'm not sure would I get it right now or some months later (if Kentsfield is going to be released this year).
---
june 2011 calendar with
aegisdesign
Sep 13, 11:55 AM
Lets not forget things like Spotlight that can now run more rigorously without affecting CPU resource much. You will get more intelligent software that can prepare for what you want to do so that when you go to do it it will be much more responsive. In other words just because some tasks cannot be easily broken up to leverage multiple cores doesn't mean that tasks such as those cannot be speculative run by software on idle cores in preparation for you doing the task.

Yes, that's definitely true. And I'd be happy to divert a whole core just to frickin WindowServer. :D
---
June 2011 calendar of holidays
Just a few hours left, let's hope we see new MacBook Pros tomorrow, I think we'll see the new iMacs with Merom in Paris, because it's a very good announcement for consumers, and get the Pro MB's tomorrow.
---
june 2011 calendar with
Lord Blackadder
Mar 21, 03:25 PM
It's hard to argue against sysiphus's summary. The depressing corollary to that is, I don't see any realistically electable candidates on the horizon who can improve on Obama. Presidents have become more alike over time. Perhaps that is because the US is so out of step with the rest of the world that all presidents find themselves involved in similar international adventures.

It will be interesting to see how Obama handles the next phase of the the situation, as he has promised to "tone down" US military involvement in Libya. Unlike Iraq, there is an opposition movement in-country and there is no invasion. So while I'm disappointed that we are involved in yet another conflict in the middle east, this one stands a better chance of aiding a legitimate opposition movement in removing a dictator rather than creating another tragic, expensive mess.
---
June 2011 Template
TallGuy1970
Mar 31, 04:20 PM
Maybe, just maybe, Steve jobs knows a bit about computing. You may not like his business model, but the man isn't stupid.
---
Singapore June 2011 Calendar
And the design was released after the iPhone was out.

No, it was shown at IFA 2006 for the first time but "officially presented" a few months later.
---
june 2011 calendar with
Roessnakhan
Mar 22, 12:57 PM
I agree.

But who in their right minds would want to own something called a Playbook? :o

The iPad isn't exactly a name to write home about either. Then, neither is TouchPad, Xoom, or Galaxy Tab.
---
thibaulthalpern
Mar 31, 10:14 PM
Probably what bothers me the most about the discourse that Android is open is the underlying logic that is an implicit (or perhaps really explicit, depending on who is touting that discourse) assumption that it is democratic, liberal, progressive, and for "the people" and thus prevents a "draconian future" from happening because instead of letting corporations dictate our digital worlds, the people will a) have a say in it and b) have a choice.

Baloney!

This discourse makes a false link between software being open source and political ideology. The two are not necessarily corresponding. And furthermore, that Android is actually open source is highly debatable but I won't go there.

Why do so many technophiles fall for the discourse that open means choice means freedom mean democracy discourse? It's all BALONEY! Google isn't really interested in protecting your freedom, democracy etc.. It's really interested in surviving and making money. Let's try not to fall AGAIN for that political cover.

In this case, I find Apple much more honest. They don't talk about political ideologies like freedom, democracy etc. All they say is they want to make devices that are friendly and easy to use. They don't couch their products in political ideological terms.
---
Lord Blackadder
Mar 22, 06:58 PM
What I'm asking is, does it justify the action that we're taking?

That, I'm not sold on.

I'm willing to accept the current level of US involvment, provided it is short-term and really is part of a broader coalition with UN backing. Whether it turns out to be justified depends on subsequent events.
---
thejakill
Mar 22, 01:00 PM
I hope these catch on enough that I can actually buy an iPad.
---
If you meant the HTC View for Sprint (aka the Flyer), then I don't think it needs Honeycomb right away to become popular.

It'll start with Gingerbread, Sense and the Scribe pen technology, which is plenty to play and be useful with.

I'm looking forward to trying its ability to allow typed, drawn, and voice memos during the day, saved into Evernote. Latest demo video here (http://www.youtube.com/watch?v=dVK-OTnxnp0). HTC is going out on a limb here, but I think it's a good one.

The Flyer is a good concept but I think holding it back is Sense and not necessarily Gingerbread. Sense has become too clunky and sluggish for it's own good and at the end of the day is it really needed? HTC should just concentrate on making apps that take advantage of the scribe pen than building everything around Sense. Android has evolved enough that there is no need for Sense, Motoblur, Touchwiz anymore. Make it optional not mandatory. I have seen way too many apps not work correctly just because of the damn UI layer that the manufacturer is running. It would be very easy to have all those UI's available on the app market and allow the consumer to make a choice. Differentiate your product by the hardware and build quality, and not some clunky, useless UI overlay.
---
I'm glad rosetta is going away. Maybe the dev will finally update the app.
By saying that you clearly misunderstand the idea of a legacy app. Say I have an old PPC game that I still enjoy to play. Why on earth would the dev want to update the old game to work in intel, especially if the dev is busy with new and more profitable endeavours?

Windows manages to run legacy apps still. Even if you do have to resort to using the virtual machine they've called 'XP Mode.'

Fortunately, my one and only PPC program does indeed have an intel version that I wasn't aware of, so I'm fine.
---