grecian wedding dresses
sanmiguel
Aug 12, 07:15 AM
fake obviously but it seems like a nice possibility....

http://www.youtube.com/watch?v=-5qGn7kIkMA
---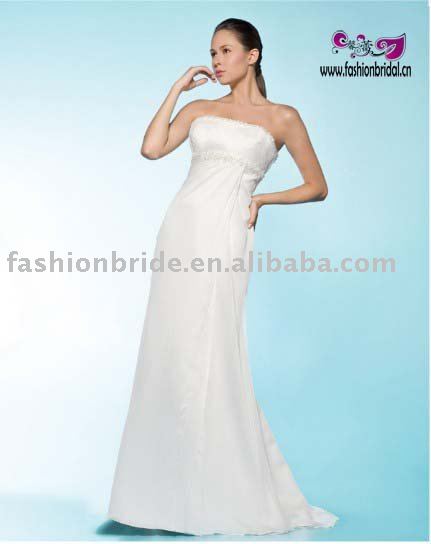 grecian wedding dress
840quadra
Nov 28, 06:51 PM
Adds universal to the list of Companies I do not buy from..



Wait..

They are already on that list!


GTH Universal! I bought my iPod, Every song on it, and will continue to do so. Stop Extorting the public, and possibly you may actually have some fans, or people that want to deal with your crappy company!
---
Grecian wedding dress
There can only be one golden master.

In traditional development software is designed, coded, reaches alpha (all features coded), reaches beta (no known defects serious enough to consider any feature incomplete), and then reaches the final candidate stage (known defect count below release threshold prior to testing). Eventually an FC does well enough in testing to be declared the GM.

Agile works differently prior to beta, but you still have final candidates that eventually boil down to a single GM.

I think your source is wrong. Look at 10.6.7 for example. There were something like 7 builds released to developers that contained the infamous "no known issues" before they finally released it. That was a minor point release not a whole new version. Lion is literally months away from GM.
---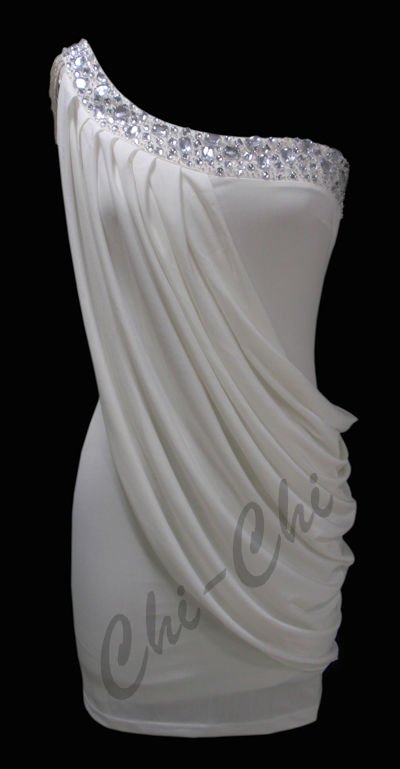 UK SIZES 8-16 AVAILABLE IN 6
You could use an app to turn it into a file first.

That's what effectively happens anyway...

I could, yes, but I'd prefer not to. :p

Anyway, Takeshi Kitano rules. :D
---
wedding dresses uk 2011.
islanders
Sep 19, 08:07 AM
Unofficial MacRumors Newbie Prediction:

First week of October for MBP. (October 4th)

Fourth week of October for MB. (October 24rd)
---
Grecian Inspired Wedding Gown
macfan881
Aug 11, 12:29 AM
Just saw on the video preview for amazon.com that this will have the Top Gears track i thought that was pretty awesome cant wait for this to finally come out. Wasn't this game a original Launch game?
---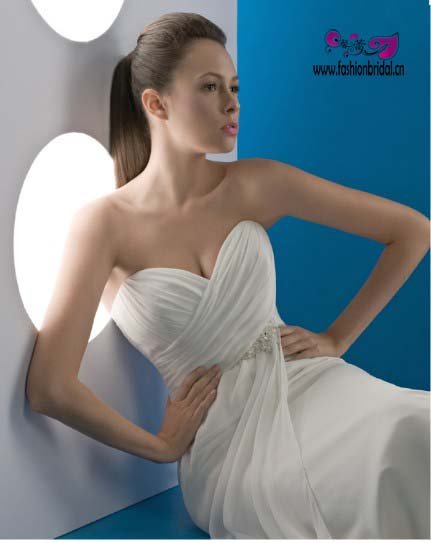 grecian wedding dress
I do not intend to be rude, but there is a difference in HDMI cables, no matter what the Internet tells you. Conductors, shielding materials/layers and the way the connectors are put together are a few differentiators. An AudioQuest Coffee cable, for example, which is several hundred dollars ($600 I believe for a 1.5m) is made of pure silver starting with the tips and going the length of the cable. This is not the same as a no name $5 dollar HDMI cable from Amazon.

And how does this relate to the over-priced cables pushed in best buy? Do you think those rocketfish and dynex (aka house brand) cables they push are better than a MonoPrice cable? I've not used an AmazonEssentials cable before--it is probably good--but you are probably thinking of 3rd party sellers on amazon selling cheap china crap.

There is a market for AudioQuest, but in general, it is not the mfgr that is referred to when satirically commenting about best buy's hdmi (and other) cables.
---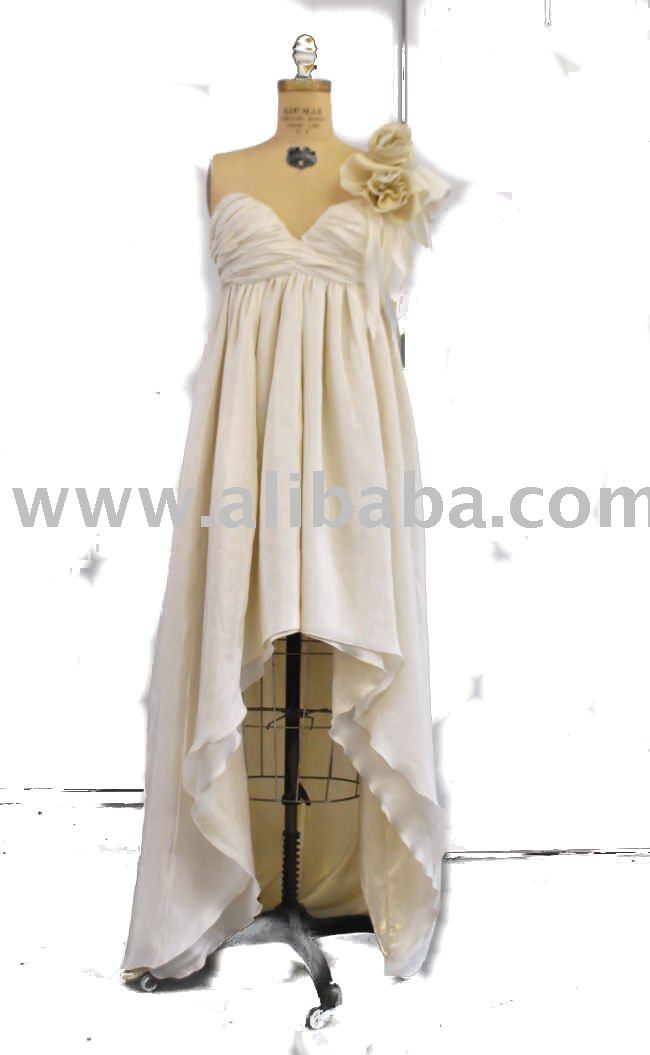 Grecian Style Wedding Dress
I doubt Apple will ship a new version of FCP before they ship lion, there are simply no real video editor APIs in Snow Leopard that are capable of 64 bit, QT Kit is a joke.

HOWEVER, according to the developer page for Lion there will be a brand new A/V API in Lion that will be 64 bit and FCP will most likely be written in that.

I guess they could back port the entire API to Snow Leopard, but I wouldn't count on it.

There is little to no technical reason the new framework couldn't run on Snow Leopard as a private API embedded with the final cut release. If the framework you mean is AV Foundation then they don't need to backport it all. It's Not a "New" API it's been running on the iOS branch of OSX for a few years now. So Snow Leopard shouldn't be much of an issue, it's just a matter of tying it in to GCD and the other low level fun stuff SL brought online. It doesn't sound like there is anything in Lion that will mean it will work different at those low levels to stop it working.

Remember Apple owns both the OS and FCP. The low level video boffins at Apple seem to have been working all along to get the framework read for this release. The suggestion that in a company as small as Apple that a team developed the AV foundation without the FCP people knowing about it till the last minute is kind of ridiculous.
---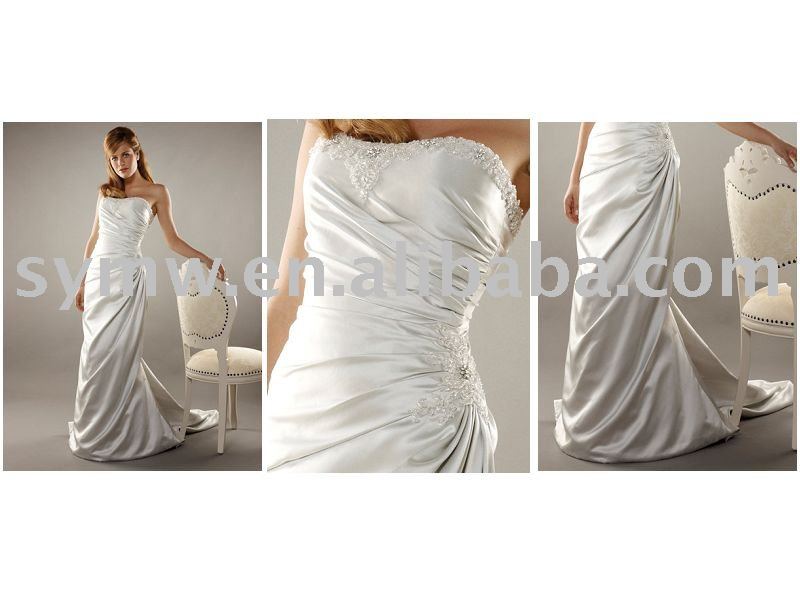 w4070 morden Grecian-style
If you want wild speculation, here goes....
Apple might use the Conroe and ConroeXE in the first Mac Pros and then add in support for Kentsfield (quad) when it becomes available. This could well be the reason why Intel has brought forward the release of Kentsfield.



Somehow I doubt that Intel would change thier roadmap for/because of Apple. They are probably one of their smallest customers :P
---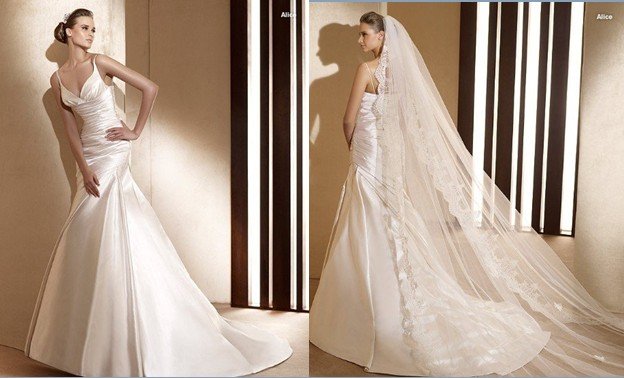 Grecian Inspired couture
glassbathroom
Jul 28, 03:21 AM
Ok, here goes. (Quick pass)
http://img161.imageshack.us/img161/3350/macminidblwidepk4.jpg
Eeek. Not so sure I like that.

Hmmm... maybe with just one slot?
http://img54.imageshack.us/img54/4436/macminidblwideunislotvr9.jpg

A little better. I personally prefer the taller narrower one, though.

Big is the new small.
---
Wedding dress--HS4274
MacBoobsPro
Jul 20, 09:17 AM
I think you're a bit confused, 8x 3GHz cores doesn't equal 1x 24GHz processor.

No I think you are confused. :) I meant "Is having more cores, lets say 8, more efficient than one big core equal in processing power to the 8 cores?"
---
maggie sottero wedding dresses
hoping for a 13" mbp but it's doubtful...
---
grecian wedding dresses
I use ProRes for almost everything, so this doesn't bother me.

So wait,on the projects you're working on,is everyone using recorders to record direct to prores or do you enjoy having to waste time converting everything you get?



Never had problems with this.

Then I'm guessing you do your cross fades manualy?

edit:and I do get your point,it works,but other competitors over the last couple years have brought improvements that I'd like to also see in FCP
---
wedding dresses halter
cecildk9999
Nov 28, 07:30 PM
I agree with pretty much everyone else here; this royalty notion won't fly with Apple being (for once) in the dominant market position. If Universal pulls their music/content, it'll all be downloaded illegally, since the Zune isn't about to replace the iPod as the must-have 'cool' item (even if Zune marketplace does offer the Universal catalog). Universal just wants Apple to throw them a bone.
---
grecian wedding dresses
DesmoPilot
Aug 10, 06:06 PM
And they aint half brilliant. GT reminds me of a casualised WTCC (or at least the rally tracks). It's a very serious toy for very serious sim drivers.

GTR1/2 are brilliant games and the definition of Sim racing.
---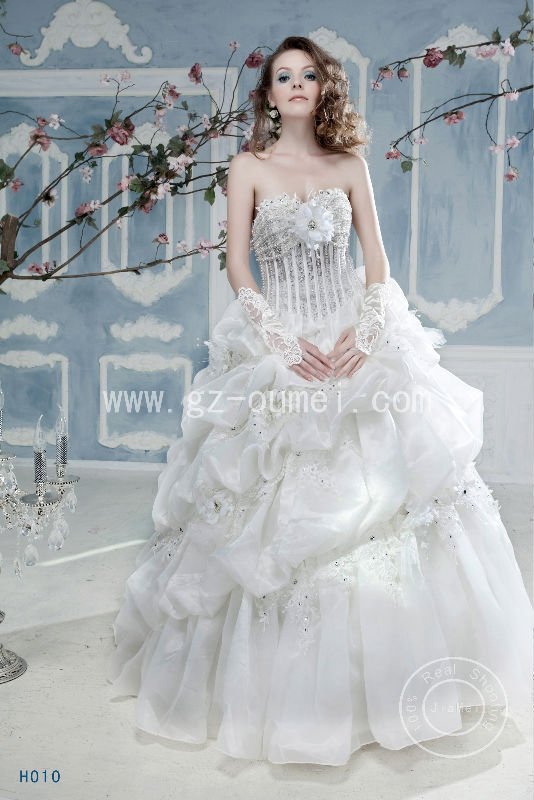 Grecian dress Wedding dress
gregorypierce
Apr 11, 02:31 AM
Wow. You'd think a FCP Users group would be able to track down a halfway decent graphic artist to make their banner graphic...


It probably looks great when in motion on a TV screen.....


hey I tried :)
---
And with a dress like this,
Damn PowerPC fans.

Apple is INTEL now. We Love Intel Because Stevie Tells Us So.
We hate AMD and IBM. Should Apple ever move to another CPU provider, we will seamlessly transition to hating Intel again. This is the Way of the Mac.

What's so good about G5's anyway? They are slow, too hot, and skull juice.
Why do we love Intel? Because Steve says to, and Core 2 Duo is powerful, cool, not permanently drunk, allows us to run Windows and helps Apple increase its market share.

We love ATi because just like Intel, their products are the best at the moment. We still love nVIDIA because their GPUs are in the Mac Pro.

We love Israel because they make our Core 2 Duos and we love China because they make our Macs. We love California because that's where Our Lord Stevie J is (Don't particularly care about the rest of the US, sorry guys).

We love our Big Cats because they run so fast and look so clean and powerful (Hmmm... Mystery of OS codenames revealed?) and of course because they are not Windows, which are susceptible to breaking...

People who live in Windows shouldn't throw Viruses?

Off track...

Anyway, Rawr to all you PowerPC fanboys (And girls)

Intel 4EVER!
---
Beautiful Ivory Grecian Style
BrettJDeriso
Apr 7, 11:23 PM
I dropped by BB this morning to score an iPod Nano. After standing around the diplay for ten minutes with no assistance, I headed over to the cell phone section to find the nearest Blue shirt. Of course, she couldn't leave her section, so she agreed to page someone. The page went out over the P.A., and in the time it took me to walk back to the ipod case, two "window shoppers" had showed up and were conversing amongst themselves about the merchandise.

Naturally, the when the clerk arrived, not knowing which customer needed assistance, she addressed them first. When they politely declined her help, she hovered there and stared over there shoulder as they continued their conversation.

At that point, I politely interjected, "Excuse me, miss, I paged you." She gave me a sideways glance -the barest minimum of an acknowlegement- and snapped, "I'll be with you in a moment."

It was at that point I drove to the Apple Store a block over and completed the transaction where the sales staff practically threw themselves at me.

The moral of this story: Eff Best Buy. They don't deserve to carry Apple products. This headline literally made the whole episode worthwhile.
---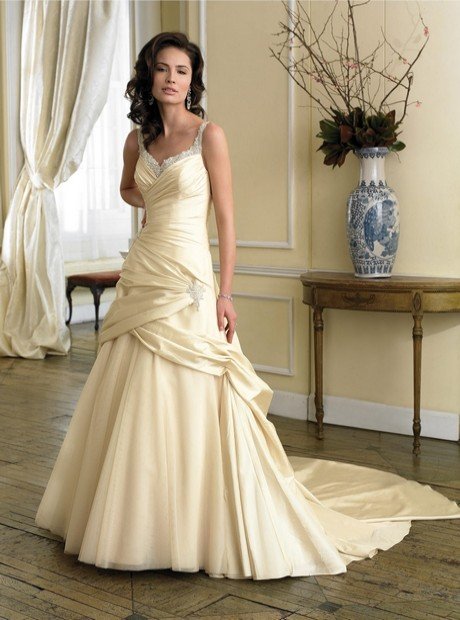 modest wedding dresses for
Are you suggesting that Obama has gotten comparable treatment from the media as compared to Bush? The double standard is hilariously transparent... Obama justified, Bush not. Obama builds strong coalition, Bush doesn't. Obama trying to save people, Bush going after the oil. Obama savior, Bush satan.

The hypocrisy coming from the left in the media on this issue is palpable... all the talk about Obama's great coalition and how its a justifiable war.

Wait a second. Wait a second. You are trying to compare the media's portrayal of GWB over about SEVEN years, TWO wars, and HOW MANY lies to Libya and less then ONE WEEK. The Lybia thing has been going on for about a day or so. In the FIRST days of the Afghanistan war, did you hear ANY mainstream media criticizing GWB? In the FIRST days of the Iraq war, did you hear ANY mainstream media criticizing GWB? Democrats were falling all over themselves to support the President and the need to get those WMDs, which is why after almost 6 years, it was a defining issue of the presidential campaign. The candidates 5 years later were all explaining why they supported one war then, but not now after all the lies were exposed, or how they were against it all along. Not to mention Afghanistan after 7 years. There were a few, unlike now, where there are a lot.

This is THE FIRST WEEK of this thing, and NBC nightly news had their entire story about: criticism from congress; inability of white house to deal with that problem, partly because in Brazil; late involvement; involvement here but not in Somalia, Congo, etc..., risk that Ghaddafi would survive this and remain in power; lack of real Arab support and weak coalition; and fact that opposition is disorganized, poorly armed and leaderless, and probably won't be able to win without military support on the ground.

That's pretty hard reporting, and I'm very happy Congress is being critical. Almost everything Fivepoint, the GOP and the Democrats who are speaking out have said is a valid concern. They should have done this during week ONE of Afghanistan, and Iraq. I know I don't want another one of those.

(edit) Yesterday, NPR was talking about Candidate Obama vs. President Obama, and pointed out Candidate Obama's statements about ONLY CONGRESS CAN DECLARE WAR. They discussed, at length, prior presidents assumption of power, Obama's use of it and how guest couldn't imagine a new president opposed to a power like this giving it up. So, maybe you should watch some NBC, ABC, CBS and listen to some NPR. Mind you, in FPs defense, I spent 16 hours in the car since this all started, so I've probably heard every story...

If you actually want change, vote for Ron Paul, vote for fiscal responsibility, vote for small government and non intervention. Vote for the destruction bailouts, stimulus, subsidies, and all other forms of crony-capitalism. I can't imagine him being nominated to run for president by the GOP. Did you see that "ghostwritten" pamphlet put out by his campaign? I'm sure he never approved of it, but against the 1st black president? With a son who tripped all over the Civil Rights Act? I hope he mounts a third party campaign. With Palin as VP, or better yet, Palin as a fourth party candidate.

Oh yeah... and here's a fun little nugget for those who like to tout Obama's coalition: I know, I don't get it either. But, again this is the first week. The only ones "touting" are the white house, and it's already falling on deaf ears and criticism. Already!
---
Chip NoVaMac
Apr 7, 11:38 PM
After reading more of the responses working retail I might be able to shed on some light as to why BB might hold back on selling what they have on hand.

As one poster mentioned BB store managers have a quota or sales goal to make each day it seems. The sad fact is that when hot products enter the market they can skew your sales data for that day, week, or month. So taking and throttling sales to make ones sales goal can help out the following year.

Sadly sometimes you get corporate HQ that is just focused in on gains over LY, never mind that hot product that was blowing off the shelves was the reason for it. In particular for a publicly traded company that has shareholders to answer to.

As an example; lets say the local BB store got a 100 iPad 2 64GB 3G's in this morning. That is about $83K in sales. And lets say they average sales without the iPad 2 for the same day LY was $500K. Next year that manager would be looking at needing a $583K to make his goal.

Bean counters at the corporate level don't care one red cent about any hot item that caused the spike. Nor do shareholders of public companies. I personally have seen in the past when the store I worked for made it goal for the day, hold back on processing an order till the next day to give us a jump on the next days sales. But NEVER to the point that customers with money in hand were denied buying the product right then and there.

And that is where I think BB is getting in trouble with Apple right now....
---
That's actually more than I expected.

Yep, not bad considering it's $800 without contract.
---
I'm a little confused...why was Avid presenting at a Final Cut Pro User Group's meeting anyway? Do they just come in and are like "Hey, you've all made a mistake!" or something?

No, they come in and professionally present their product like they would do for any audience, as personally seen at an LAFCPUG (http://www.lafcpug.org/) meeting.

Michael Horton who runs LAFCPUG, and is one of the main organizers of the Supermeet, has the attitude that editors should be aware of all the tools available, including competition to FCP. Also remember that not all people are tied to one tool.

The speculation of how Apple got into the meeting is humorous. Hopefully Michael will eventually give up some information.


Apple can easily make there own event, just book that building in SF and invite some journalists or plan in advance!!

Giving an in depth presentation to this FCP centric audience will likely get Apple much more buzz in the editing community than a standard announcement in front of journalists.
---
GekkePrutser
Apr 6, 12:36 PM
I completely disagree with that statement.

Well at least the iPad does have a backlit keyboard :p

Edit: But I agree, I own an iPad myself and while it serves its purpose brilliantly there's many things that can just not be done on it. Just wanted to say there's a few things it does have over the MacBook Air (the built-in 3G option is another)
---
Laird Knox
Apr 25, 04:38 PM
it looks like a different world from today,
but really it's less than 70 years ago that we had the NAZI regime here in germany. it's less than 25 years ago that we had an repressive surveillance society in east germany. if there is no apparent good in tracking personal data, one should object to it.
Score one for Godwin! ;)
---